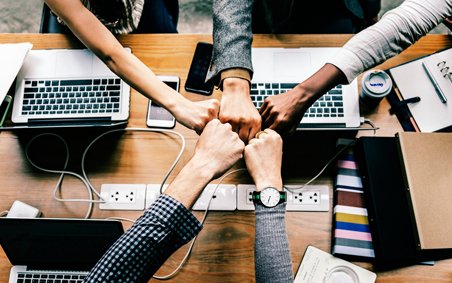 Many business owners, especially start-ups would go for low end design services. They start to develop their products, collaterals and website. I understand all business owners want to save cost. Don't save on cost that will hurt your business in a long term. Quality designs and development can effectively help you to bring your brand to a greater market presence.
Managing quality is crucial for small businesses. Quality products help to maintain customer satisfaction and loyalty and reduce the risk and cost of replacing faulty goods.
Meeting Customer Expectations
Your customers expect you to deliver quality products. If you do not, they will quickly look for alternatives. Quality is critical to satisfying your customers and retaining their loyalty so they continue to buy from you in the future. Quality products make an important contribution to long-term revenue and profitability. They also enable you to charge and maintain higher prices.
Managing A Reputation
Quality influences your company's reputation. The growing importance of social media means that customers and prospects can easily share both favourable opinions and criticism of your product quality on forums, product/services review sites and social networking sites, such as Facebook and LinkedIn. A strong reputation for quality can be an important differentiator in markets that are very competitive. Poor quality or a product failure that results in a product recall campaign can create negative publicity and damage your reputation.
Managing Costs
Poor quality increases costs. If you do not have an effective quality control system in place, you may incur the cost of analysing nonconforming goods or services to determine the root causes and retesting products after reworking them. In some cases, you may have to scrap defective products and incur additional production costs to replace them. If defective products reach customers, you will have to pay for returns and replacements and, in serious cases, you could incur legal costs for failure to comply with customer or industry standards.
I have a client who had a poorly design logo that he used for many years and he wanted a better brand image now. He had to rebrand it and cost him a lot more. All his premium products have to change to new brand logo and repackage them. His customers need some time to adapt the new brand, they may not know it is his new brand. In the end, he has to spend a lot more time and money to educate them.
If you save a penny, it may cost you a bomb later. If you value your own business, see the value of brand design. Go for quality.
#GoForQuality #CustomerSatisfaction #CustomerCentric
Educate Deconstruction of Logos By Rachel Won / 8 Jun 2020 / Tags: Branding The logo design can seem like creative magic, but there is process behind great logos. Illustration by OrangeCrush By the end of twentieth century, it seemed everything required a logo; not...
Want to find out more about what services we provide?
Schedule an appointment with us.