Design a Meaningful Beautiful Logo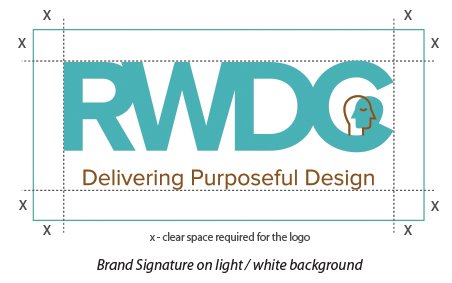 Have you ever seen a big brand without a logo? No? That's because there aren't any. A logo has a major impact on how your customers will perceive your brand. So naturally, you want your logo to be outstanding. But how do you get there?
Yesterday, I shared how I designed logo for my client. Today, it is your turn to do it. If you want to. I am going to share with you this handy guide will teach you what you need to know to design the perfect logo for you and your business. It will be breakdown into 3 parts to make you absorb the information better.
1) How to position yourself to your customers with your logo?
2) What are the brand elements you need to pay attention?
3) How do you evaluate your logo?
Here I start: From defining your brand's identity and understanding what makes a great logo, to making the right design choices and navigating the design process, read on to learn how to design a logo.
Here are the most important steps to designing a logo:
—
You may be asking yourself: How can I design my own logo? These are the steps you need to follow:
1) Understand why you need a logo
Business really is like dating—you're trying to attract the right customers and make them fall head over heels in love with your brand. So think of your logo as the picture on your dating profile. It's what's going to make people take interest and try to learn more about you (or swipe left because you're not for them). You want to look your best.
Your logo will have a huge impact on the first impression your business is going to make: It will give your customers information about your brand and let them know if it's right for them.
2) Define your brand identity
You want your logo to communicate your brand's personality. And in order to do that, you first need to understand what your brand's core personality is. Once you have a clear idea of what makes you unique and what your brand is all about, it will be much easier for you to make design choices that complement and complete that picture.
3) Find inspiration for your design
The hardest part of the design process can be the search for logo inspiration. Luckily I've got some tips for you that will make it really easy.
Start with a brainstorm
1. Follow the rules of the brainstorm: Brainstorming is about getting all ideas out (even those really really bad ones) and writing them down. Even a horrible idea can spark a conversation that leads to a genius solution.
2. Think like your audience: Make a list of words that describe your brand and how you want it to be perceived. Think like a person in your target demographic and always remember what would be important to them.
3. Get everyone involved: A one-person-brainstorm is fine, but only diversity will make the magic happen. Bring in people from every department or even friends and business partners. The more perspectives, the better.
4. Check out the competition: The best place to borrow ideas? Your competition! Check out what's already out there, what works well with your audience and what you should avoid. While stalking those other businesses, think about what makes them different from you and how you can emphasis these differences in your logo design.
Be sure to clearly set yourself apart from your competition. If all the other businesses in your industry are going monochrome, maybe you should opt for some color to stand out. If everyone else is traditional, maybe a fun and modern logo will attract attention.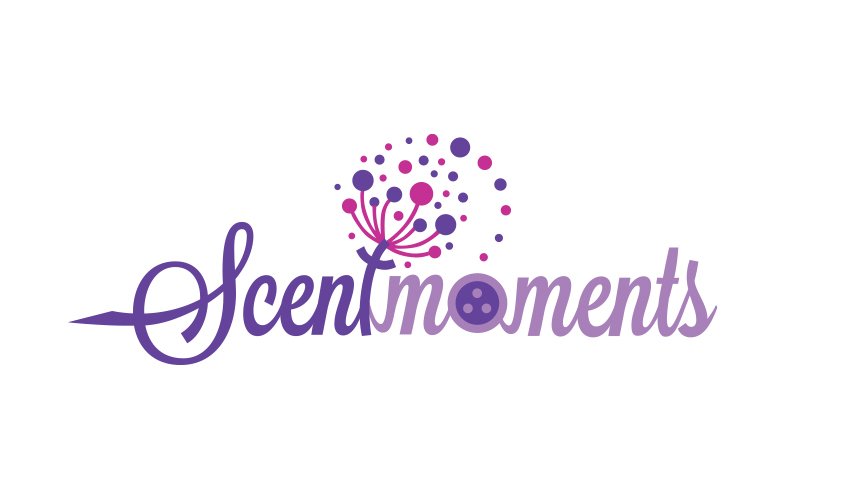 Let's move on what are the brand elements you need to pay attention?
5) Choose your design style
Now that you have a clear idea of your brand and are feeling inspired, it's time to start translating that into design. There are lots of different elements that come into play here, from colors, shapes and graphics to typography. Isolating each component and what it can do for your logo will help you take things step by step, rather than getting overwhelmed with the whole design all at once.
When thinking about your logo, the first thing you want to do is pick the right design aesthetic for your brand. There is no one style that is right for everyone, only what's best for your brand.
6) Find the right type of logo
In addition to the overall style there are 7 main types of logos you can choose from when you are creating your logo. You can pick the one that suits your company name or overall aesthetic best, or combine them to create something unique.
Here are the 7 types: Lettermarks (or monogram logos), Wordmarks (or logotypes), Pictorial marks (or logo symbols), Abstract logo marks, Mascots, Combination mark, Emblem
7) Pay attention to colour
Colors can have a ton of different meanings. The psychology behind color is complex, but to keep it short, colors have certain emotions and ideas attached to them. To learn more about color theory be sure to check out this in-depth guide on logo colors and their meanings.
Combining Colors
Of course you don't need to stick with a monochrome logo using just one color, but you can combine several logos colors to tell a complete brand color story. To choose colors that work well together, take a look at the color wheel.
• Complementary colors lie directly across from each other on the color wheel. They bring out the best in both colors and create a very dynamic look.
• Analogous colors fall close to each other on the wheel. If you want your logo colors to be harmonious, these will work well together.
• Triadic colors draw from three equal sections on the color wheel. Pick these for a stimulating and bold effect.
8) Pick the right typography
You want to pick a font that complements and completes your logo. There are 4 basic types of fonts you can work with to give your logo a unique look:
Serif fonts
See how the font gives the Avalon logo a chic and timeless look? Serif fonts can make your logo look classic and high-end. Serifs are the little "feet" at the end of letter, which make them look a little more old-fashioned. They are very versatile and look great with any kind of design, but work especially well with vintage, elegant or classic designs.
Sans serif fonts
Sans-serif fonts are perfect for a modern and clean look. They don't have the little feet that serif fonts have which makes them look very sleek and simple. This works great for modern brands, like the minimal and cool Delta Salt logo above.
Script fonts
Script fonts are reminiscent of handwriting. From elegant calligraphic fonts to relaxed and down-to-earth scripts, there is a huge variety out there. Use them to make your logo look more individualistic.
Display fonts
Display fonts are decorative fonts that are highly stylized and really catch the eye. Take a look at the Perfect You logo above that uses a display font to give the design a fun 70s flair.
Your typography can become really powerful when you combine different logo fonts with each other. Go and try it.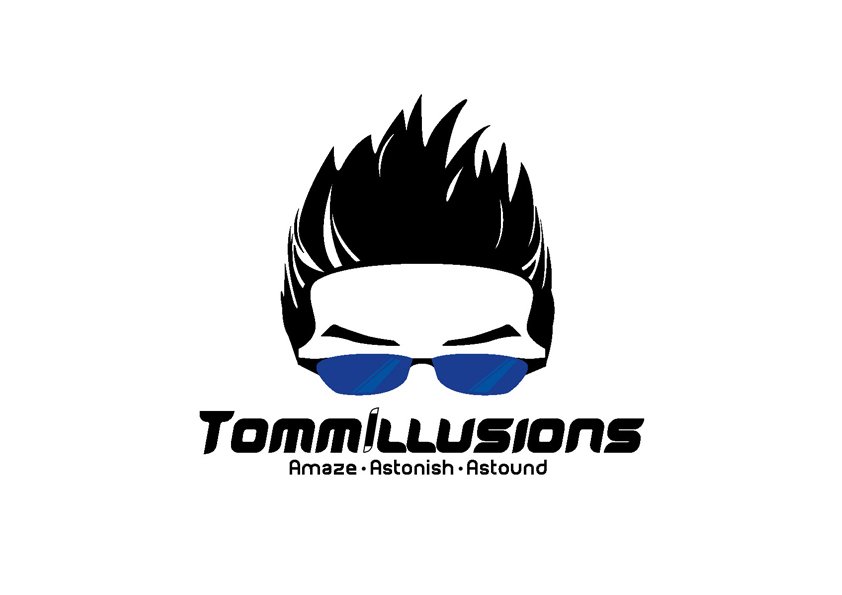 Now, we will evaluate your logo!
9) Evaluate your logo options
A good logo is immediately recognizable, reflects your brand's message and makes you stand out. An effective logo looks professional and seamlessly fits in with a brand's identity. A great logo also needs to work at any size and anywhere you want to use your logo.
A good logo:
• is unique and distinctive
• is memorable
• works at any size and anywhere
• reflects your brand identity
• is timeless
How do you know you have made a good logo?
Here are some general questions to ask yourself when evaluating your logo options:
• Can you tell what it is in 2 seconds? Will people immediately know what your business does?
• Is it simple and memorable? Will your customers be able to remember it?
• Is it versatile? Can it be applied to all your brand's needs?
• Is it timeless, or would you have to do a redesign in a couple of years?
• Is it unique? Does it set you apart from your competitors?
• Does it appeal to your target audience?
10) Integrate your logo design into your brand
Once you have your logo, you've created the ideal basis for all the branding material your business needs—whether it's business cards, packaging design or web design. By setting the tone for your style, color palette, font and overall look and feel your logo is the starting point for your brand collateral and your designer will be able to create a seamless look for you. And just like that, your business is ready to show the world its brand-new face! You can also ask me for advice 🙂
Educate What is UI & UX Design? By Rachel Won / 5 Aug 2019 / Tags: Design Insights UI design and UX design are two of the most often confused and conflated terms in web and app design. And understandably so. They're usually placed together in a single term, UI/UX...
Want to find out more about what services we provide?
Schedule an appointment with us.