How to explain UX Design in layman term?
Edison, UX designer explains his job to a 6-year-old. It is so funny. The boy is like telling him. "Please explain User Experience (UX Design) in layman term, where I can understand." Haha 😀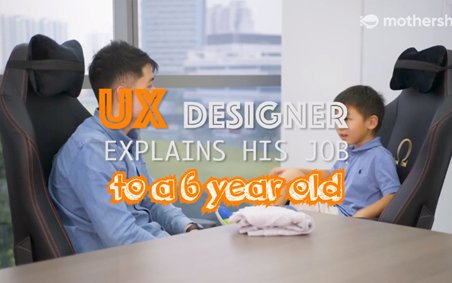 Question: how would you describe what is UX Design? How would you describe it that a layman or even a child could understand?
Most people enjoy shopping and they may have experience eCommerce. I would explain that I design websites to guide the shoppers to get what they need and make their online shopping experience with ease and memorable. It will be more relatable to most people.
Lesson Learnt: Stop using design jargons, it is just not going to help people understand what UX design means.
#DesignThinking #UIUXDifference #UIUXDesign
Educate What is UI & UX Design? By Rachel Won / 5 Aug 2019 / Tags: Design Insights UI design and UX design are two of the most often confused and conflated terms in web and app design. And understandably so. They're usually placed together in a single term, UI/UX...
Want to find out more about what services we provide?
Schedule an appointment with us.