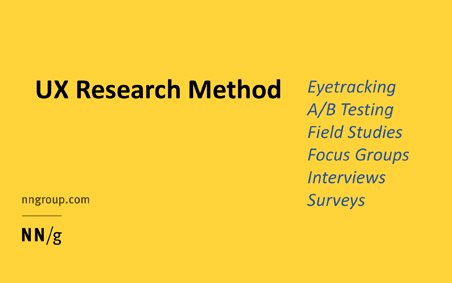 20 UX Research methods answer a wide range of questions, each of methods is mapped 3 dimensions and over time with a typical product-development process.
The 3 Dimensions are
1) Attitudinal (What people say) Vs Behavioural (What people do)
2) Qualitative Vs Quantitative
Qualitative (Why & How to fix a problem)
• Open ended questions
• Ability to ask questions
• Probe on behaviour
• Analyse of the data usually not mathematical
Quantitative (How many and how much)
• Data Collection
• Mathematical Analysis
• Eg. Google Analytics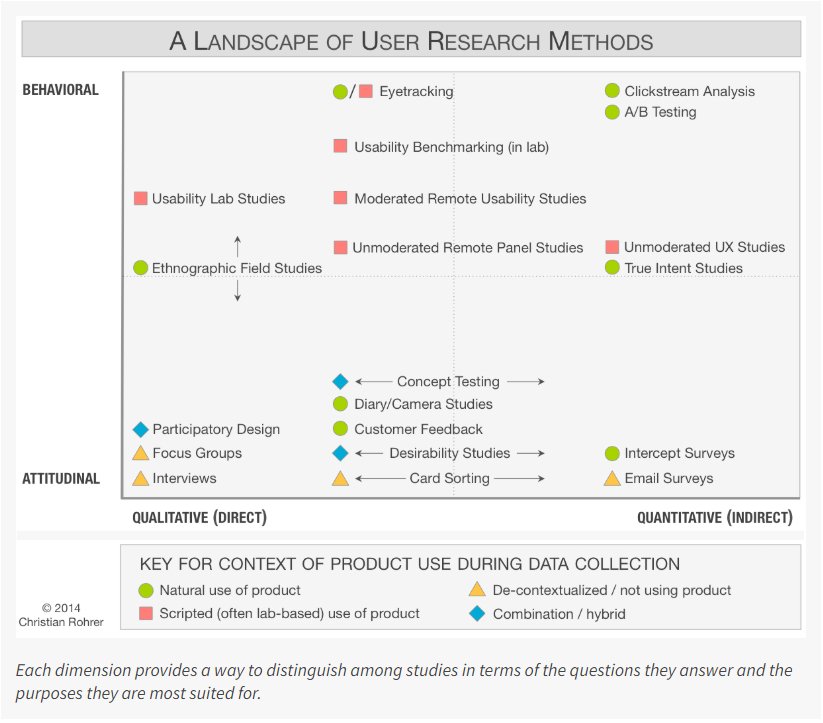 3) Use of Context
How and whether participants in the study are using the product/service
Natural or near-natural use of the product
Natural use -> Minimise interference from the study in order to understand behaviour/attitudes as close as reality as possible.
This provides greater validity but less control over what topics you learnt about. It could be too broad.
A scripted study
Focus the insights on specific usage aspects ie newly redesigned flow. The degree of scripting can vary quite a bit, depending on the study goals.
Not using the Product in the study
Conducted to examine issues that are broader than usage and usability, such as study of the Brand or larger cultural behaviours.
Hybrid
Use a creative form of product usage to meet their goals. Concept-testing methods employ a rough estimation of a product/service that gets at the heart of what it would provide (not at the details of the experience). In order to understand if users would want / need such a product / service.
Most of the methods in the chart can move along one or more dimensions and some do / even in the same study usually to satisfy multiple goals.
E.g Field trips – what they say and what they do
Desirability studies and card sorting – Qualitative and Quantitative
Eye tracking (not useful) – Scripted and Unscripted because it is common sense.
"The success of your work will be determined by how much impact it has on improving the user experience of the website. These classifications are meant to help you to make the best choice at the time." – Rachel Won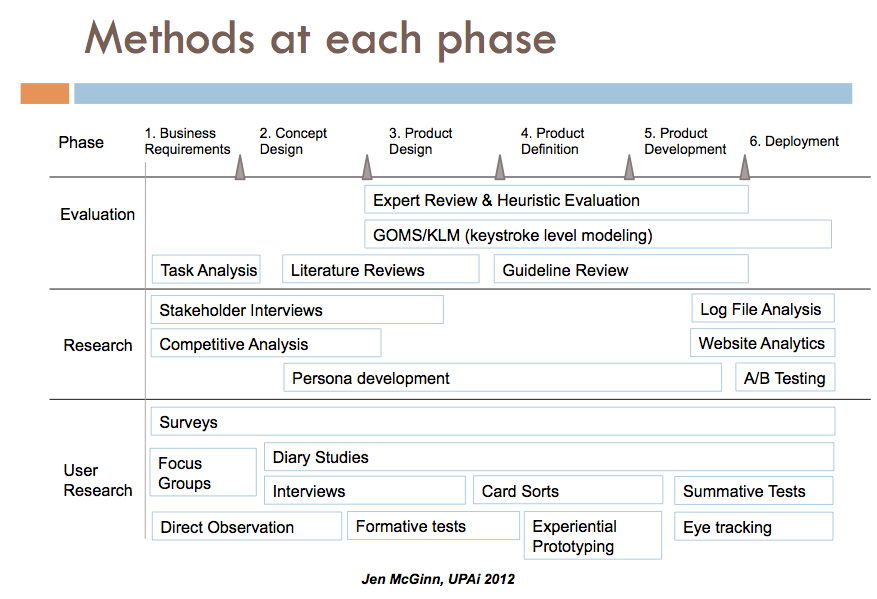 Phrases of Product Development (The Time Dimension)
Strategize (Qualitative and Quantitative)
Inspire, explore and choose new directions and opportunities
Execute (Qualitative)
Inform and optimize designs in order to reduce risk and improve usability
Assess (Quantitative)
Measure Product Performance against itself / its competition
Educate What is UI & UX Design? By Rachel Won / 5 Aug 2019 / Tags: Design Insights UI design and UX design are two of the most often confused and conflated terms in web and app design. And understandably so. They're usually placed together in a single term, UI/UX...
Want to find out more about what services we provide?
Schedule an appointment with us.