Customer Journey Map Vs Service Blueprint
Everything that happens in our lives is a type of journey. It might be a journey that spans a few minutes, a few years or an entire lifetime. It could be going to school, the birth of your first child or a memorable vacation.
These journeys don't just happen on their own. Out of our view, there is a whole orchestration going on to create the conditions for them to happen.
For example, when you are going for a holiday, the airline, hotel, transportation companies, tourists' attractions were working to keep everything they produce and managing well so that you can have that vacation experience with as little friction as possible.
Mapping these experiences is part of being a human centered business and it is important to look at both perspectives.
1) What is the person's experience?
2) What went outside his view to make it happen
Customer journey mapping and service blueprint are two complements methods that can help us to see both sides of our services.
What is Journey Map?
A journey map captures iconic experiences that customers have, from their point of view; the front stage of the service experience. In creating a journey map, your customer narratives and customer data to plot their experiences over time, mapping what they are doing, thinking, saying and feeling and what they are interacting with along the way.
What your end up with, is visceral journey that helps you see and evaluate the experience your customer is having from their point of view.
This is powerful storytelling tool that paints a picture and allow people have a chance to see something through a common lens. Journey mapping builds empathy and also lets you identify areas of the experience that you want to improve or learn about.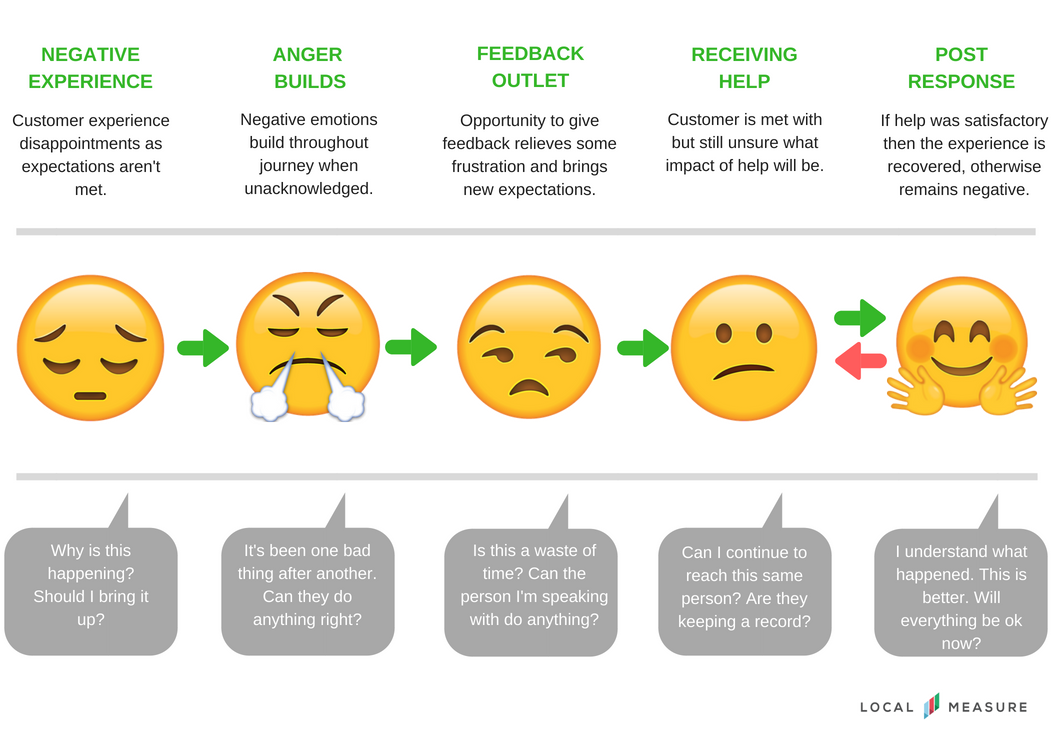 What is a Service Blueprint?
Journey mapping focuses on exposing the end-to-end of your customer's front stage experiences, service blueprint focuses on exposing the surface-to-core of the business that makes up the backstage and behind-the-scenes of how you deliver and operate and ties that to your customers' experiences.
There are 3 main components of Service Blueprint
1) The Front stage – Customers act on the front stage. (Journey Mapping)
2) The Back stage – Support processes live that produce the front stage.
3)The Behind-the-scenes – All the intangible things that the organization must do to make both front and back stage possible. Rules, regulations, polices, budgets; All the things that aren't really either Front/Back stage.
These 3 places are where service design has the opportunity to make an image. Through different methods, we can better understand different stages.
The service blueprint seeks to uncover and document all the things that go beneath the surface and the internal makeup of the organization that creates it. It is data visualization of how your company works; the deep, dark inner workings of how the things a customer experiences are actually produced.
The end result is a complete picture of how the experience is delivered, end-to-end and surface-to-core. It is a level view of the experience, at the same time a detailed view into what is going on under the surface, moment to moment.
Without this comprehensive surface-to-core view of who we are as an organization and our part in this journey we are creating, we can't make meaningful changes to how we serve our customers.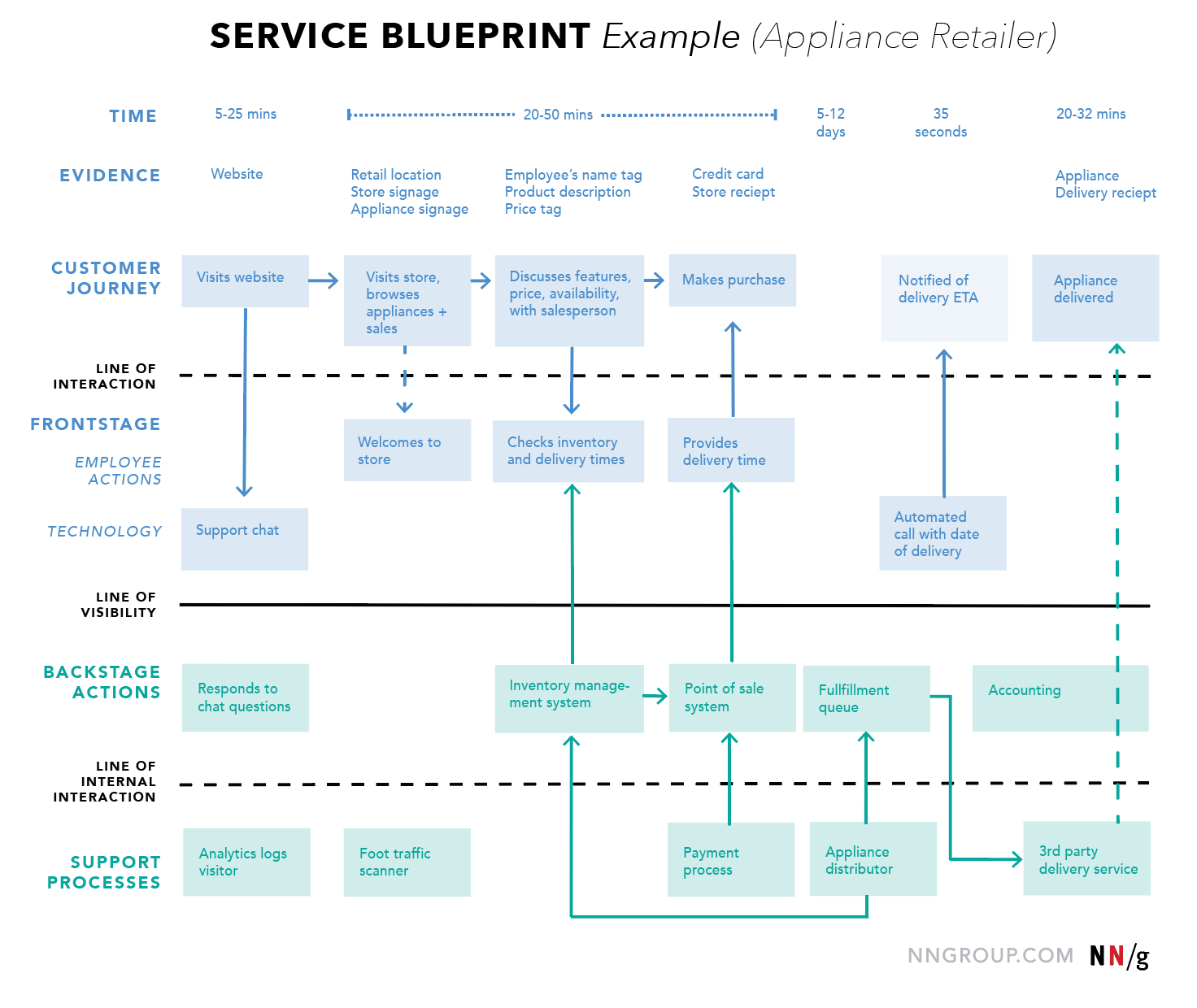 #UXDesign #CustomerJourney #ServiceBlueprint
Educate What is UI & UX Design? By Rachel Won / 5 Aug 2019 / Tags: Design Insights UI design and UX design are two of the most often confused and conflated terms in web and app design. And understandably so. They're usually placed together in a single term, UI/UX...
Want to find out more about what services we provide?
Schedule an appointment with us.