I've always been captivated by the idea of Journaling. I wanted to make it work for me. But I love the concept of one notebook that holds everything. Lists. Conference notes. Drawing. Writing. Journaling. Planning. Everything.
As the year 2018 is going to end, I wanted to commit myself to hold a journaling notebook. To keep my ideas flowing, just like water.
As the standard Journal notebook — a Moleskine or other bound book — didn't work for me. They don't open flat. They require me to keep things like old grocery lists in perpetuity, cluttering things up. So, I set out to come up with something better. I wanted dry erase sheets for those things that didn't need to be permanent. I wanted my notebook to be refillable. I wanted to be able to open it all the way around, so that I could easily use it anywhere. I wanted it to be inspiring all by itself, but not so precious that I was afraid to mess it up. (You know that feeling, right?)
So I made not one but a few. The cover is made from different materials, textures that I love. The inside is just paper — high quality, but not so fancy that I'm afraid to use it. I bind them together with love and joy. It's not really a journal anymore. I call it an Everyday Notebook.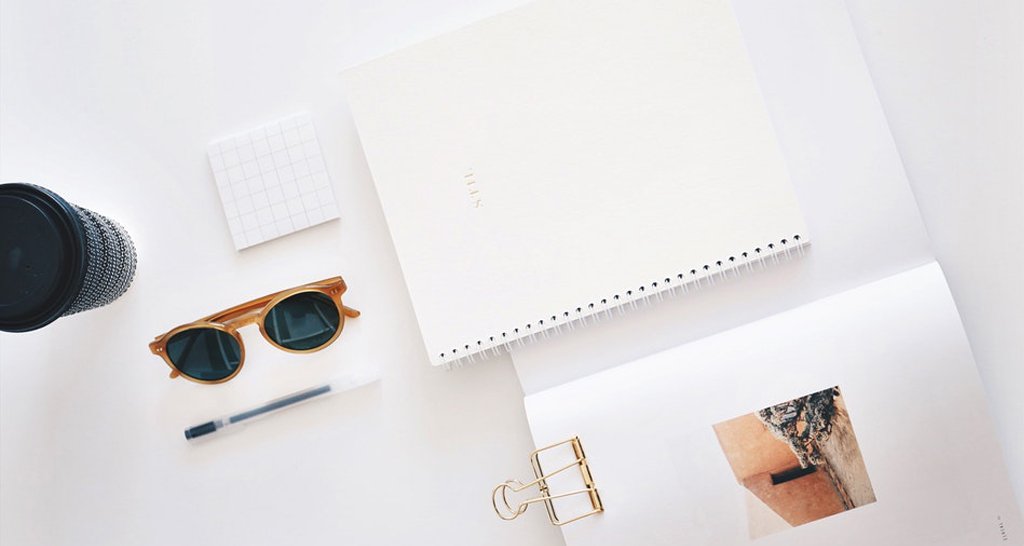 Here are some tips for keeping an Everyday Notebook:
* Find a refillable notebook that will open 360 degrees, that inspires you and that you love. (You can try one of ours! But really, anything will do, as long as it meets your requirements.)
* Carry it with you everywhere, everyday. That's the whole point!
* Don't be afraid to write everything in it. This isn't a perfect notebook that you don't want to mess up. It's okay to be messy.
* Use the dry erase sheets for things that you won't need to keep when you're done with them — things like grocery lists or pre-notes as you're working your way through something.
* Keep an index, just like a regular bullet journal, in the first pages.
* Use dividers to keep different types of notes separate.
* Keep a section for a traditional Bullet Journal, if you want to. If you're the artistic type, make a layout. If you're not (like me!) just keep a running to do list or a page for each day. No need to reinvent the wheel. If you don't know how to bullet journal, watch the original video here.
* Keep a section for your writing notebook.
* Keep an idea section.
* Keep a lists section.
The possibilities are endless and with the added flexibility of dry erase sheets and a refillable format, you can make your Everyday Notebook fit your needs.
"I'm a note-taker, and I enjoy putting my thoughts in a little notebook and taking notes during a casual conversation, makes me feel alive." – Rachel Won
Then I noticed that people really seemed to enjoy it; the fact that I was taking notes made their remarks seem particularly insightful or valuable. Now I don't hold myself back.
If you keep your notebook long enough, it'll become second nature. You're your own creator because you write / draw. Your notebook is the tool of your trade. Don't be shy about pulling it out.
#DailyTips #SelfHelp #ImproveLife
Educate Design a Meaningful Beautiful Logo By Rachel Won / 17 Feb 2020 / Tags: Design Insights Have you ever seen a big brand without a logo? No? That's because there aren't any. A logo has a major impact on how your customers will perceive your brand. So naturally,...
Want to find out more about what services we provide?
Schedule an appointment with us.